point in check High casting performance to approach
The original concepts are the simple design everyone can handle and the correspondence to as many fish as possible. It made high casting performance to approach where you want.
point1

Due to the fixed center of gravity design,even the time of jerk,it has high action response.

point2

By installing the cast performance on the body design and the tungsten weight,the fatal weak point of fixed center of gravity was overcome.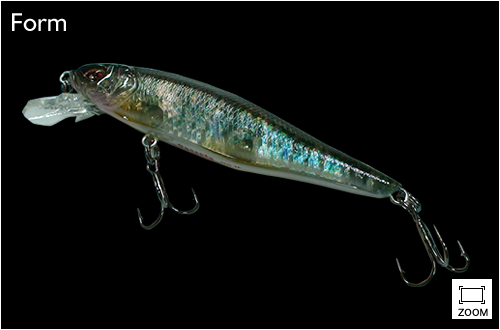 Dart action
It corresponds to the jerk and twitch from all angles by the fixed center of gravity balance distribution.
By putting strength in the action,sharp and weak dart actions can be produced.
Retrieve
SPEC
Length 

95mm

Weight 

11g

Hook  

OWNER.ST-36BC #6

Ring  

OWNER.P-03B #3

Type  

SUSPEND
LINE UP