point in check Small silhouette & High impact
With its basic concept: small silhouette & high impact,Calappa made powerful and various acts possible,that is exceeding the limit of surface cranking scene.
point1

The special match of separate lips and very cup make original sound,bubble,and ripple that fish can't stop biting

point2

The cup designed under Calappa's belly,makes the strong surface cranking possible - you only need to reel.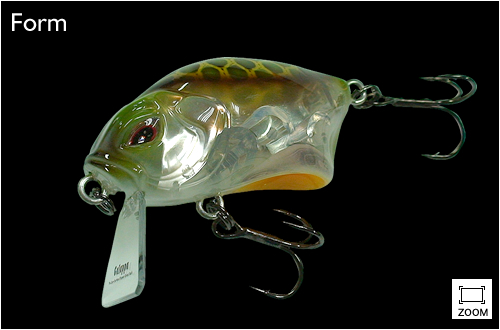 High pitch powerful action
The adoption of original 1.2mm separate lips made the high speed and low speed retrieve,the performance of high response,and high pitch swing come true.
Movie of lure
SPEC
Length 

55mm

Weight 

15g

Hook  

OWNER.ST-36BC(Front#5)(Rear#4)

Ring  

Split Ring  P-03B#3
LINE UP